The Suitcase Sideshow
is a fringe theater that brings

a message of hope

to the far corners of the world
NOSFERATU
A SYMPHONY OF HORROR
The old classic horror film – Nosferatu (1922)! The performance will include a LIVE accompaniment by The Curse of the Vampire Orchestra!
THE SAILOR and THE BOAT
A sailor-themed parable based on the story of the Prodigal Son. The Suitcase Sideshow adapted it to also include the cross and resurrection narrative and gave it musical interludes throughout the story.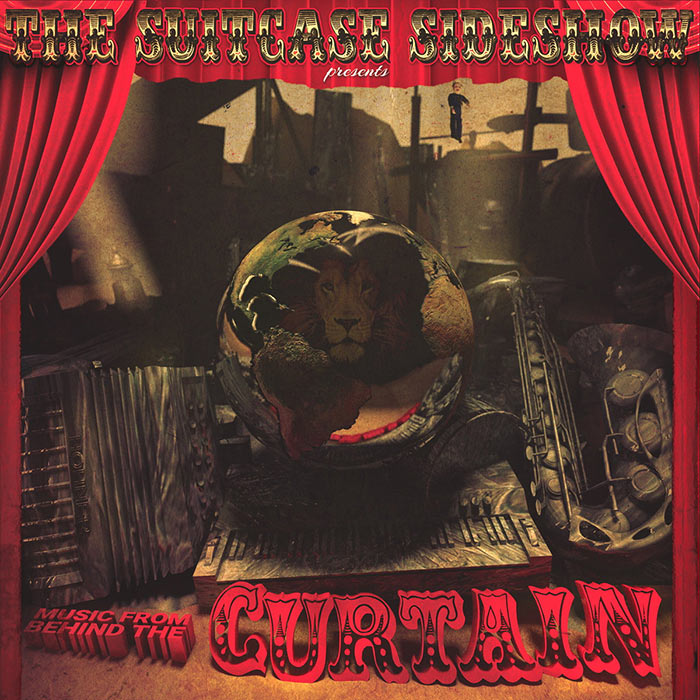 MUSIC FROM BEHIND THE CURTAIN
Philip Shorey
has composed the music for multiple productions throughout the years with The Suitcase Sideshow. This is a compilation of marionette and puppetry soundtrack music.
Available now on
bandcamp.com
A Street Performer's Guide to Being a Messenger of Jesus Christ
Available now on
amazon.com
Curse of the Vampire is a comic book based on the popular classic horror film Nosferatu (1922). The twist on this adaptation however, is that it is also a gospel tract about Jesus. How can a vampire comic be about Jesus? The modern approach to vampire folklore is to romanticize the vampire, but this story instead glorifies the self sacrificial love of Ellen, as she willingly gives herself to evil in order to be rid of the vampire and its curse. The vampire is presented as sheer evil. This is where the gospel themes (created perfect, broken by sin, a rescue plan of self sacrificial love, resurrection, and the relationship restored) comes into play.
This comic book is available now on
etsy.com
The Suitcase Sideshow was founded by Philip Shorey in 2005 as a creative way to bring a message of hope to hard to reach corners of the world.
"This message should be standard listening for all Christian artists!"
"To paraphrase St Francis,
"Preach the Gospel and if you must, use art."
 We need to decide whether Paul's exhortation to
"Know nothing but Christ and Him crucified,"
is an eternal truth for ALL Christians or not. If it is, then for artists who are followers of Jesus, to kill their art is not an option. There is almost nothing in the Christian world like this book.
Philip Shorey
totally gets it. This message should be standard listening for all Christian artists!"
– Dave Wilson, Founder of TACO
"The lessons Philip has learned are truly stirring "
"
Philip Shorey
has poured out his soul into this debut book! Because Philip is an artist in every sense of the word his ministry style is creative and out-of-the box. I am so grateful that Philip took the time to skillfully guide and prepare others with his stories of Christ-like pursuit and trial and error shepherding. The lessons Philip has learned are truly stirring and will leave all who read them (left and right brained alike) inspired to use every gift at hand for the time is NOW!"
– Leanor Inez Ortega Till, Saxophonist of Five Iron Frenzy and urban shepherdess to a wandering flock of believers and seekers.
"Philip qualifies as dangerous soul with a sharp message."
"Philip's passion for street storytelling is intriguing, lively and otherworldly. His desire to see Jesus made famous—in places and to people who likely will never hear the gospel story as he is gifted to tell it—is refreshing of the tallest order. This book is a powerful resource to any artistically-wired follower of Jesus seeking to engage culture way outside the four walls of church. Any artist willing to kill their art is ultimately the hero for recognizing gift is never higher than giver. God doesn't need more gifted creatives to show off skill, He's seeking a generation willing to surrender everything (including the very gift they've been given). Philip qualifies as dangerous soul with a sharp message."
– Chad Johnson Founder of Come&Live! and former A&R of Tooth and Nail Records.
Translated into 16 languages
Performed in 15 countries
Send a Message
The Suitcase Sideshow is based in Minneapolis MN, and is available for booking marionette fringe theater performances as well as speaking engagements.